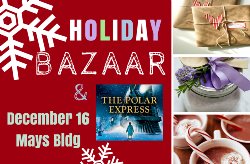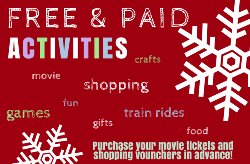 What

Holiday Bazaar & Polar Express Event

When

12/16/2017

Where

Mays Building
VOLUNTEERS NEEDED -- SIGN UP HERE!



Enjoy the holiday shopping season by avoiding the mall and hitting the halls of Meridian. 7th grade students will be selling handmade crafts to raise funds for their 8th grade trip to Heifer Ranch.
7th graders will be on hand to help younger shoppers browse and purchase presents for their parents as well.
We'll also have two showings of Polar Express (2pm & 5pm).
This is a great opportunity to meet and mingle with other Meridian families while crossing a few items off your holiday shopping list. Don't miss it!
Click HERE for more information and to skip the lines by purchasing in advance!