Have You Done Your 20?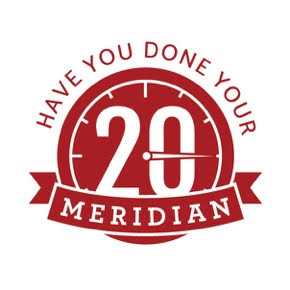 Have You Done Your 20?
Many have inquired about eating lunch with their children during the school day, but as you know our cafeteria doesn't have the space to accommodate these requests.
Last year Volunteers in Partnership and Ms. McBride worked together to come up with a solution!
Parents (grandparents, aunts, uncles...) who log 20 volunteer hours
HERE
this semester will be eligible to schedule a lunch date with their student(s). Lunch dates will take place at the tables and chairs on the "front porch" (primary entrance) and must be scheduled in advance so that teachers and staff can make the appropriate arrangements for your child.
What if you can't make it for your child's lunch?
What if your child doesn't want you to?
Stay tuned for more parent "perks" coming soon!
We know you're busy and that everyone has different schedules and circumstances, but we feel confident there is something for everyone!


BEFORE SCHOOL
Open doors and greet students in carline. (This takes only 15-30 minutes but allows our teachers to do what they do best -- teach!)


DURING SCHOOL
Sign up to help out in the library, cafeteria, garden, or secondary workroom. Look for other opportunities that come up such as hall monitors during testing, picture day and book fair volunteers, and more!


NIGHTS & WEEKENDS
run the concessions for athletics

help with playground workdays

cook for staff appreciation lunches

offer to cut/sort/laminate classroom materials for your teacher

maintain the marquee to share upcoming events

organize a grade-level social

sign up to help at Arts Alliance

contact local organizations to participate in our Volunteer Fair

put on a run-a-thon, swim-a-thon, bowl-a-thon or any other a-thon to encourage family and friends to participate in the Annual Fund
run a booth at Fall Fest

join a committee and ask what can be done outside of school hours

sew chair pockets for your teacher

clean up after movie night

contact local businesses for silent auction donations

share your talent or skill with Triple A groups

sign up to help at Science Saturday

be a mentor for Coder Dojo

bake cookies for the Holiday Cookie Boxes

manage a Destination Imagination team

reach out to a new family and show them the ropes

organize a tournament for athletics
We're not picky when it comes to what you do.
We just want you to join in and be part of our school's community!
Still can't find anything? Tell use your talent and we'll help you find a good fit!