NAMI "Let's Talk" Parent/Guardian Webinar on Teen Mental Health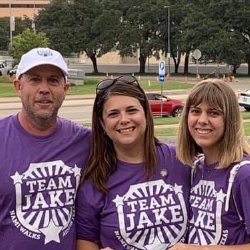 What

NAMI "Let's Talk" Parent/Guardian Webinar on Teen Mental Health

When

9/29/2021, 6:00 PM

Where

Zoom Webinar
More than 40% of teens are not receiving the care and treatment they need–often because they are too embarrassed to talk about mental health or don't know how to ask for help. Parents don't know how to bring up this difficult subject with their children either. This one-hour presentation empowers parents to talk to their teens about mental health by dispelling mental health myths and providing useful resources and healthy language to use.
What parents will learn:
How to talk to your teen about mental health
The difference between bad behavior and symptoms of mental illness
Early warning signs of a teen in crisis
The webinar is presented by Marcia Oakes, a volunteer with NAMI Central Texas and mother of two kids who lived with mental health conditions in adolescence. Over the past two years, she has presented "Let's Talk" to parents all across Travis, Williamson and Hays counties. By sharing data and information from NAMI, engaging videos and some parenting experiences of her own, Marcia's hope is that parents will leave this presentation feeling better equipped for difficult conversations with their kids, to know the warning signs of mental illness, and to know that support is available.
Copy to Google Calendar
•
Download iCal Event