Board Members
Joseph Burke, President: Second Term. 2015 - 2018.
Mr. Burke is very interested in the International Baccalaureate's approach to developing international learners. He spends much of his time working with clientele overseas, has worked internationally as well as understands that many, if not most of this generation of students, will at one time work overseas or with someone from another country.
After almost twenty years with Dell, Inc., serving as the Director of Legal Resources for Dell Canada and returning to Texas as the Executive Director of the Global Public Business Group, Joe has joined Quest Software, Inc. as the Chief Ethics and Compliance Officer. Joe and his wife have three daughters.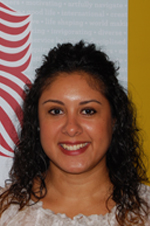 Jessica Morales, Vice President: Second Term. 2015-2018.
Ms. Morales is a licensed master social worker (LMSW) and currently holds the position of Office of Consumer Affairs Associate at the Department of Family and Protective Services. She brings her experience in social services for children and families of Williamson County.
Jessica's service on the Meridian Board is a meaningful extension of her strong interest in education and the welfare of children. As a dedicated civic volunteer, she has successfully managed fundraising projects for various organizations. She recently served as president of the local chapter of The League of United Latin American Citizens (LULAC) and served on the Community Development Advisory Commission for the City of Round Rock. Jessica currently serves as secretary of the Round Rock Ballet Folklorico.
Ann Wink, Secretary: Second Term. 2016-2019.
Ann Wink has been a long-time mentor and friend to Meridian, and is often referred to as the school's biggest cheerleader. She served as a charter member of the school's very first Board and has an extensive background in education. Her expert knowledge of the International Baccalaureate program served the school founders and continues to serve the school leadership today.
Ann worked as Director of Gifted Education for Texas at the Texas Education Agency where she was trained in all of the IB Programmes. She then went on to serve as a program specialist for the IB Americas before retiring in 2014. Ann continues to consult in gifted education and the International Baccalaureate and serves as an advisor on the Commissioners Advisor Committee representing Texas IB Schools and the Board of Texas IB Schools (TIBS).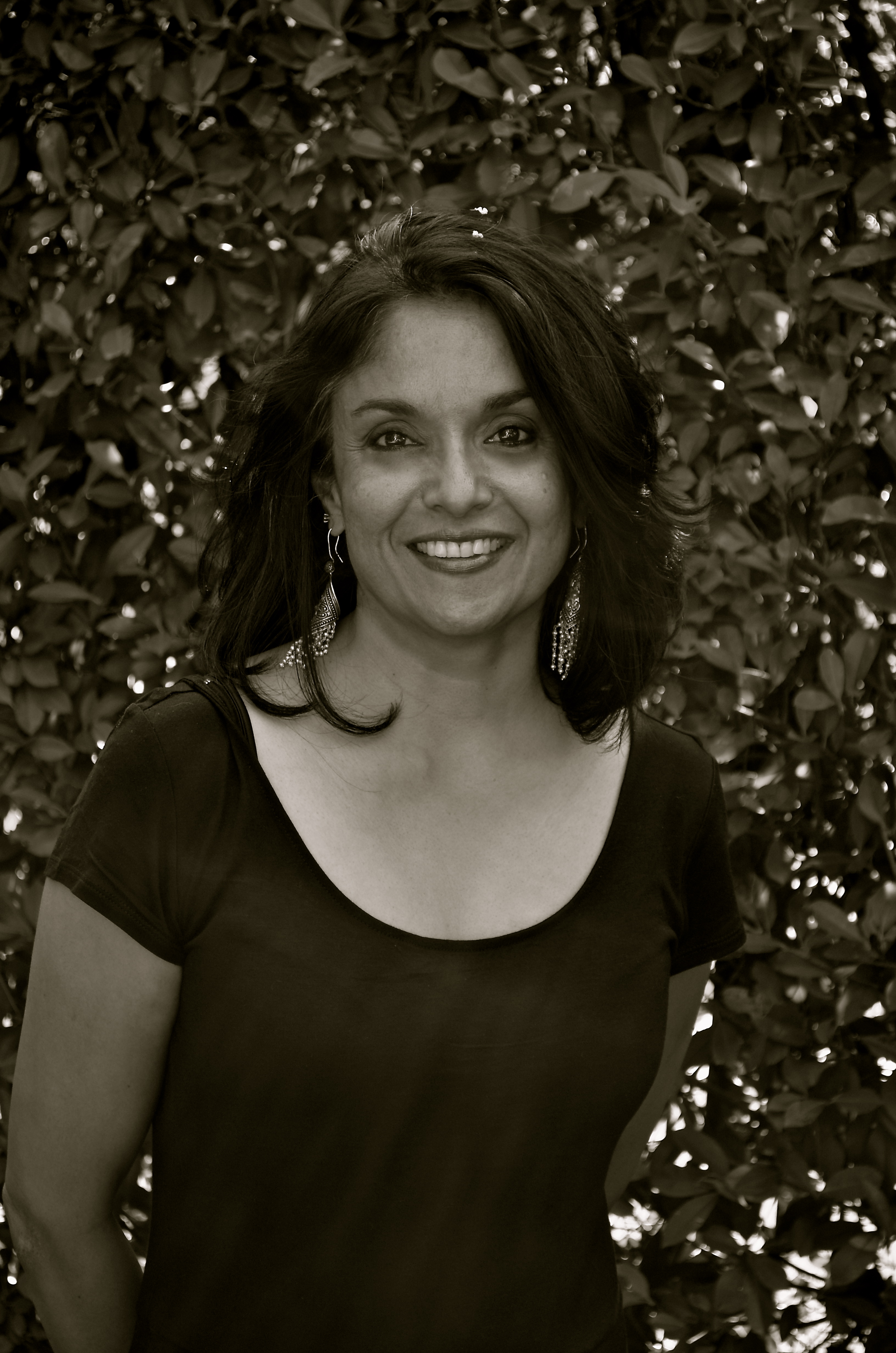 Bhavani Parpia, Board Member: Second Term. 2017-2020
Bhavani Parpia has lived her life as an educator, beginning in India as a Montessori teacher, obtaining her Masters from Virginia Tech. For more than twenty years, she has worked as a teacher and administrator, most recently founding the non-profit, ConnecTeach to work with teachers in underserved communities in South Asia, the Middle East and Africa to improve the quality of teachers. She is the coordinator of Global Initiatives for Hurst-Euless-Bedford ISD in the DFW area. She is a consultant for IB Americas. She has been recently awarded the Embrey Human Rights Program Triumph of the Spirit Award honoring her work.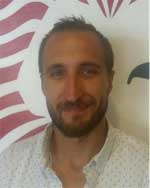 Joe Stippick, Board Member: First Term. 2017 - 2020.
Joe Stippick is the parent to three children who have attended Meridian since its inaugural year. Since before the school even opened in 2011, he and his wife, Casey, have shown a tremendous amount of support to Meridian and are well-connected to other parents and families through their volunteer efforts.
Joe is a master plumber, and his hands-on experience and ability were invaluable during the start and throughout the expansion – leading the installation of the playground, hanging 'white boards', installing bookcases, painting, etc. He has also served in a leadership role for the Meridian's parent organization, Volunteers in Partnership, which has been helpful in maintaining and making improvements throughout the school.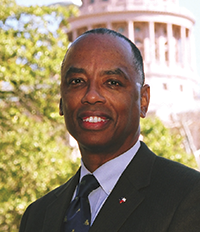 Paul Emerson, Board Member: First Term 2017-2020.
Meridian welcomes out newest member, Mr. Paul Emerson, who brings to the board experience in institutional finance and the Texas legislature. Mr. Emerson joined the Texas Association of Counties in April 2006 as a state financial analyst. Before that he served as chief of staff for State Representative Sylvester Turner; a budget analyst for the Senate Finance Committee under both chairmen, the late former Senator Teel Bivins and Senator Rodney Ellis; and worked as a policy analyst for Senator Ellis.