Welcome to Kindergarten!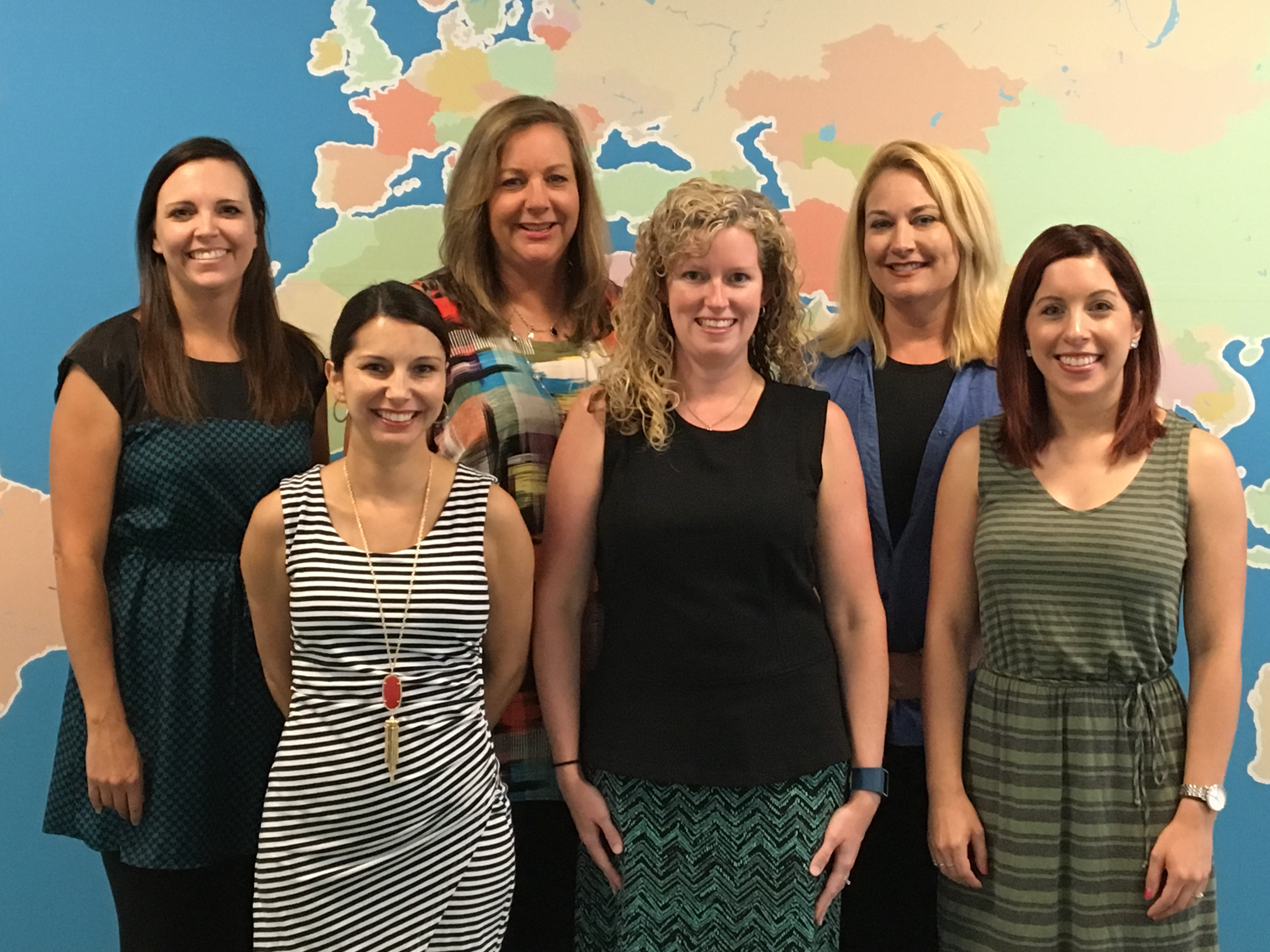 Back row: Tiffany Barrera, Susan Erfurth, Linda Jensen
Front row: Sara Harris, Kelly Chapman, Dena Akers
Welcome to the Kindergarten Webpage!
We hope you find the information on these pages helpful.
Please contact us with any questions.
Click on the Staff link to e-mail each teacher or
use the other links at the right to view grade level information.
Action in the PYP
One of the components of the PYP curriculum is a focus on action. Action is defined as students taking initiative in response to something that has been learned. This could be either large or small in nature. We want students to choose, act, and reflect in relation to something we've done at school. Often, these steps take place outside of school, at home or in community involvement. So, we'd like to ask you to be on the lookout for your students taking action. At the end of each IB unit, we will send a parent reflection asking you what your child has discussed in relation to our IB unit and what action you've seen them taking. This action may come in the form of doing, saying, thinking, or being. Part of our current unit focused on safety. In choosing to DO something, students may make choices that are different than before, such as making a safe choice when playing in the yard. They may SAY to someone that a choice they are making isn't safe. In THINKING, students may have questioned how things are done at your house or wanted to learn more about something they learned in school. Students may BE different afterward as well; they may change their behaviors or seem to show the learner profile traits or attitudes more. We would love to hear about any response to our units. Thanks in advance for being our eyes and ears.
All I Really Need To Know I Learned In Kindergarten
by Robert Fulghum
Most of what I really need
To know about how to live
And what to do and how to be
I learned in kindergarten.
Wisdom was not at the top
Of the graduate school mountain,
But there in the sandpile at Sunday school.

These are the things I learned:

Share everything.
Play fair.
Don't hit people.
Put things back where you found them.
Clean up your own mess.
Don't take things that aren't yours.
Say you're sorry when you hurt somebody.
Wash your hands before you eat.
Flush.
Warm cookies and cold milk are good for you.
Live a balanced life -
Learn some and think some
And draw and paint and sing and dance
And play and work everyday some.
Take a nap every afternoon.
When you go out into the world,
Watch out for traffic,
Hold hands and stick together.
Be aware of wonder.